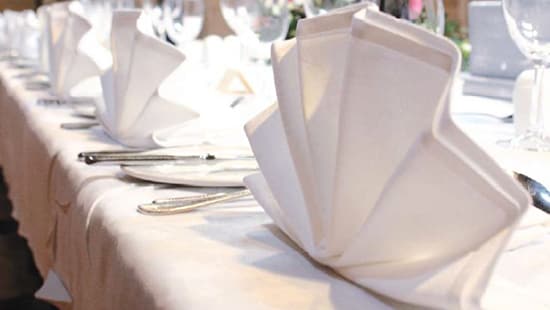 Duxil Line
Solution for Restaurant Linen

As a trusted provider of total cleaning solutions for diverse food customers, only Ecolab supports commercial linen laundries with superior solutions, unmatched service and expert knowledge of the restaurant and food & beverage processing industries.
At Ecolab, we know your customers expect your linens to be CLEAN and CRISP. There is no opportunity for error as your company brand depends on linens to act as the face of your business. We know the food service laundry industry better than anyone, including the challenges you face daily.
Ecolab has developed the Duxil washing system to clean and protect the restaurant textile. Restaurants use different types of textile with different colours and different compositions, and a dedicated program like Duxil is needed to remove the food stains protecting the original qualities of the table clothes and uniforms.
Main Features:
Protection of all colours
Increase textile life
High efficiency on food stains
Removal of greasy stains
Suitable for all textile compositions
For wash extractors and tunnels