Beverage Processing
Sanitation & Water Performance
With Ecolab as your partner, every part of your beverage processing and bottling operations is protected. Discover specialized solutions proven to help beverage companies improve operational efficiency, sustainability, food safety and beverage product quality. From process water to sanitation, from wastewater treatment to membrane care, we'll bring you cost- and resource-efficient solutions tailored to your facility's unique needs.
Partnering to Produce Safe and Quality Beverages
Our goal together is to produce quality and safe beverages, made as efficiently, responsibly and profitably as possible. Learn more about what an Ecolab partnership can do for you.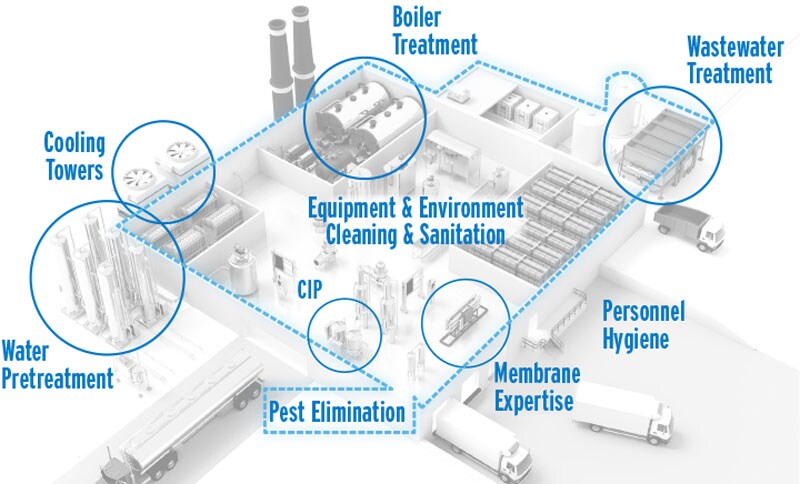 Equipment and Engineering Services
Beverage Processing Customer Success Stories
Learn how we solved challenges for our food and beverage processing customers.
Our Beverage Processing Solutions
We offer a range of comprehensive solutions to help our customers improve food safety, sustainability and operational efficiency in beverage production and processing. Learn how our comprehensive solutions can help you solve your challenges.